We constantly invest in high-end equipment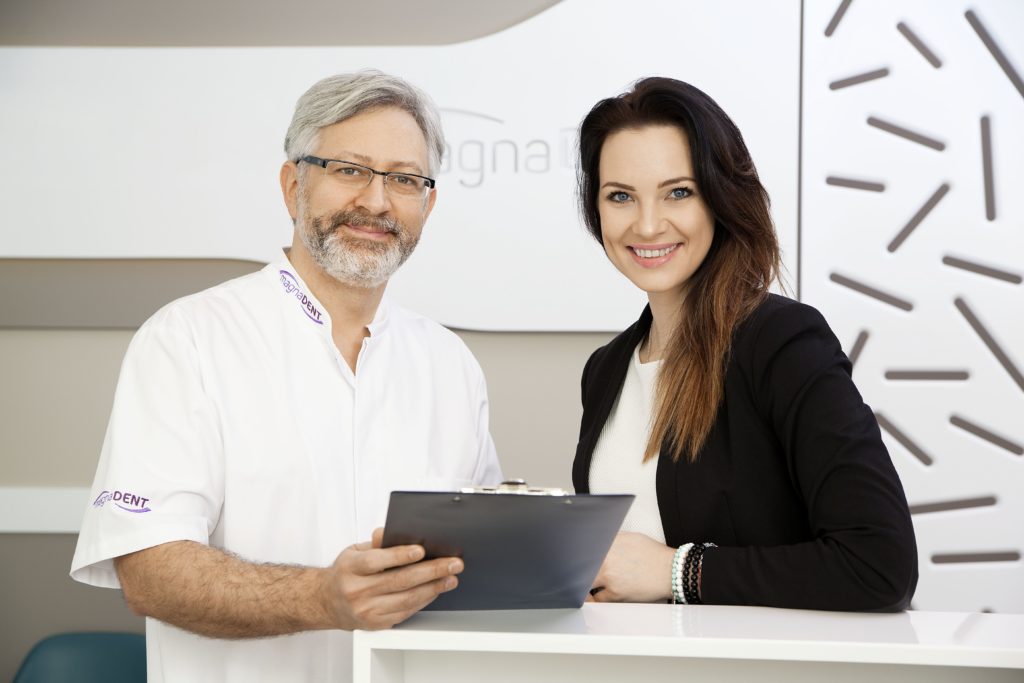 At MAGNADENT, we adjust to our patients' expectations. Everyone who reports at our clinic for treatment is treated individually and looked after directly by an English-speaking clinic representative. Patients are not charged ANY additional fees for the 24h assistance of an English-speaking member of staff. The only cost are medical procedures, charged according to the clinic's official price list.
We are open to requests and suggestions from our patients, so please let us know about your expectations regarding your treatment before you travel.
Our dental treatment offer is addressed at patients who expect the highest quality of healthcare services provided in the shortest possible time frame, at an attractive price.
MAGNADENT acts with great passion and dedication and holds an impeccable reputation among all patients benefitting from its services. We offer safety and 24h specialist assistance provided by an English-speaking representative during the whole course of treatment.
Our clinic and our team of highly-qualified and experienced medical professionals have been treating international patients since 2003 – 12 doctors, including 10 second degree specialists (consultants) and 4 medical doctors (PhD). The medical team is led by Krzysztof Gończowski, DDS, PhD, world-renowned endodontics specialist, lecturer, teacher inventor of innovative surgical tools and most of all an excellent medical practitioner with a Polish and Norwegian medical licence (PWZ-PL: 2658170, HPR-NO: 10037928).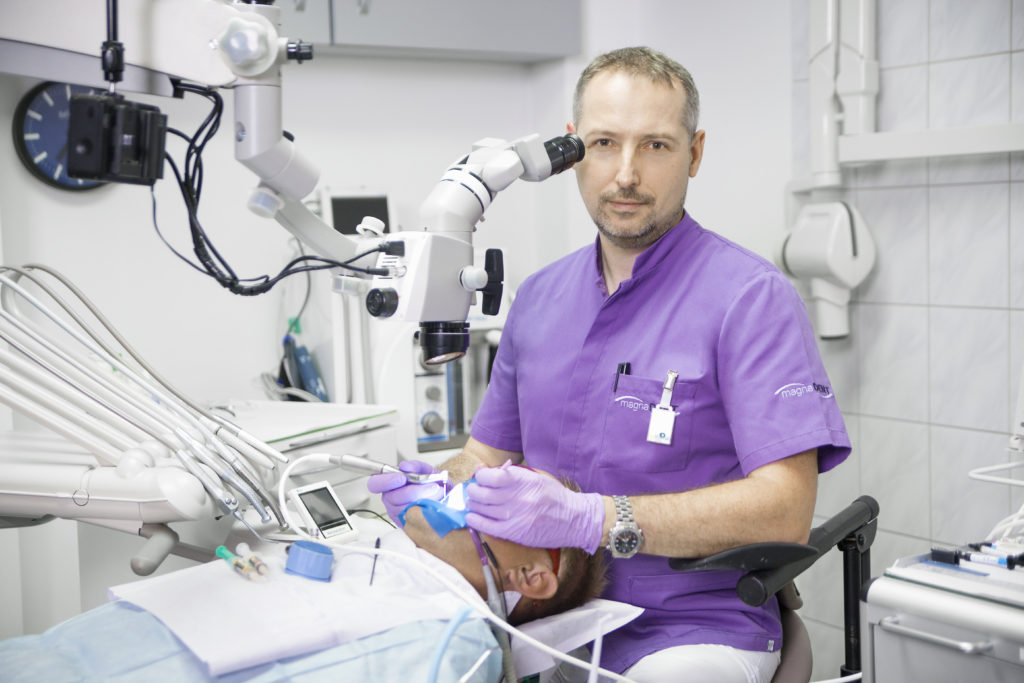 COMPLIMENTARY SERVICES PROVIDED TO ALL PATIENTS STAYING AT MAGANDENT DENTAL CLINIC DURING THE COURSE OF TREATMENT:
Dental examination and specialist consultation with our professional team.
A detailed treatment plan with specific descriptions of all planned treatments, information about the treatment time frame and precise financial calculation of the entire course of treatment, including any subsequent stages with no hidden costs.
Diagnostic plaster models of teeth.
Panoramic X-Ray.
RVG – digital X-Ray images of individual teeth.
Digital inner-mouth images of teeth.
Traditional local anaesthesia with carpoules.
Sedation through oral sedatives for patients with dentophobia and nervous hyperactivity.
Medication administered before the procedure (antibiotics, painkillers, anti-inflammatory medication, sedatives).
Removal of surgical stitches.
Post-treatment kit: special soft toothbrush, mouthwash, antibacterial and anti-inflammatory gel.
Welcome pack: toothpaste, toothbrush, mouthwash, dental floss, sugar-free chewing gum, map of Kraków, ICE card (In Case of Emergency) with contact details of a special 24h Emergency Helpline in English, brochures with information on treatment methods and materials used at our clinic.
Assistance services (concierge) at the clinic, including: coffee, tea, cold drinks, Internet access, computer and printer, English papers and magazines etc.
12 CONSULTANTS SPECIALISING IN ALL AREAS OF DENTISTRY, WORKING IN POLAND AND ABROAD
Highest quality treatments (12 years of experience)